Finally, A DREAM
Tripawds is a user-supported community. Thank you for your support!
Happy 2018 every body!! I have to be honest, I've never been so happy a year is over in my life. 2017 was a rough one. My daughter was born at the end of 2016 so by the new year I was starting my battle with post-partum depression and Odin had started limping. This time last year was when things started spiraling for me and I tried to hang on the best I could.
I'm hoping 2018 is gentle and completely uneventful for me. I would love one super boring year. Two weeks ago my 14 month old daughter got the flu……the following week I tested positive for Influenza A. I'm finally back to normal but holy moly it was rough. You have to love these Minnesota winters *eye roll*.
Things were going great in therapy and I was really making headway on navigating through my grief of losing Odin. I even had a dream about him FINALLY. I didn't see his face but the dream started with me just touching his fur and petting the back of his neck. As soon as I started realizing who it was I began petting faster as the emotions crept up, and then I awoke. Talk about torture. I tried so hard to go back to sleep so I could just connect with him but it didn't work.
Tuesday night I was missing him so badly. I don't know what prompted it. I haven't shed tears over him since I got my cremains necklace back, so almost a month. I cried myself to sleep as memories of the good days and the final days flooded my brain. That night I had a dream I was standing in my basement and saw a blur of him run by the window. Last night I actually dreamed I was outside watching him, Freya and Tyr romp in the snow together. He looked so happy except one thing….he was holding that leg up. The one that was amputated. I remember feeling a huge disappointment in my chest and in my dream I turned to my husband and said "He still won't use that leg". That was it. I woke up. I didn't get to talk to him or pet him like I had hoped.
This morning I had a therapy session and I tried to pick apart the dream. I found that the disappointment I felt was because I thought once he crossed the bridge he would be healthy again. He would have all 4 legs. There would be no limping, soreness or struggle. In my dream I knew he wasn't here anymore, I felt I was seeing him on the other side of the bridge, so why was he still holding that leg up? I came to the conclusion that even in death I worry about him. I often wonder if he is okay with out me. I think it's because I am so lost without him on this side and I don't want him to feel like that. I want him to be healthy, pain free and happy. I'm still hoping I can break that wall and reunite with him in my sleep. I'd give anything to just talk to him or sit with him.
This all seems like it would sound crazy to anyone reading it, but I know a lot of you who read this will completely understand what I'm saying and empathize with how I feel. I joined a group on Facebook called The Dogspotting Society. It's basically just a group that you post pictures of your dogs in. My newsfeed is just full of dogs now and it's so nice. I love when someone requests a thread of rottweilers. I've shared Odin's story and I have even reached out to a few members with new tripawds. I offered my support and mentioned to check out Tripawds for advice and resources. It's been nice to be active in that group. I feel it has helped my heart heal a little bit.
Last Friday my cat Rocket turned 13, the day also marked 5 months without Odin here. It was bittersweet. I did find a picture of Odin right before his first ACL procedure and it was amazing to look at. He was so young and healthy. What I'd give to see that face smiling back at me again……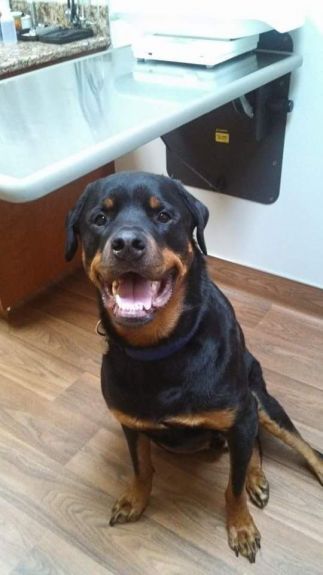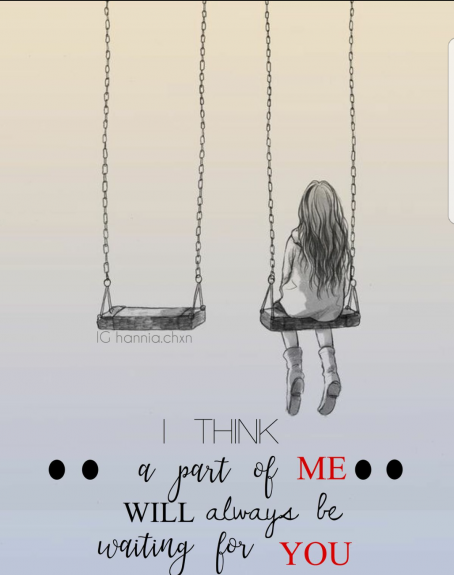 This entry was posted on Thursday, January 25th, 2018 at 10:40 pm and is filed under Uncategorized. You can follow any responses to this entry through the RSS 2.0 feed. You can skip to the end and leave a response. Pinging is currently not allowed.