It's Still Tough
Tripawds is a user-supported community. Thank you for your support!
Another year has come and gone without you, Odin. Wow, just typing that first sentence already brought the tears on. I think about you every single day. Thankfully, good memories are slowly replacing the sad memories. A lot has changed around the house. Your human sister is walking and talking now. She loves your brother Tyr so much. Freya is still the same, although she has an issue with her left eye, but we are treating it. She will be on steroid drops for life, but only once a day. Your dad is training for the big Iron Man in a few weeks. I went back to work after taking a year off, I only do a couple Saturdays a month. That first day back was so hard. Walking into the x-ray room and seeing the table where I said my final goodbye to you hurt beyond belief. I talk about you often, today I even had a conversation with a co worker about you.
This week has been especially hard, Odin. Monday marked 2 years without you here. I cried a lot. Your birthday was hard too. I've honored your memory in so many ways. I dedicated the Walk for Animals this year to you, again. I fund raised for Tripawds for my birthday in honor of your name. I donated in your memory on Monday as well and I always make sure to reach out to every Tripawd parent I see on social media or in public and offer support, advice and direct them to this page. On your birthday I finally did something with your food bowl because I couldn't stand the fact that it sat in the dark room where you took your last breath. After holding it for a while during a good sob fest, I filled it with pretend flowers and clipped your collar around it. My cousin Briana even painted my favorite picture of us as a Christmas gift, she is so talented for her age and is in a special high school for the arts.
Sometimes I worry the memories of how your fur felt, how your footsteps sounded and the sound of your bark will disappear. I'll forget the sounds and feel lost. I fight everyday to keep those memories alive, but maybe I need to let them go. I don't know. I am still having such a hard time even after 2 years. I never expected it to be like this, no one could have prepared me for this kind of hurt. I know it will be okay and most days I do feel okay, but I still do not feel peace. I don't know if I'll ever feel peace with you being gone. It just doesn't seem right.
I just really really wish you were still here.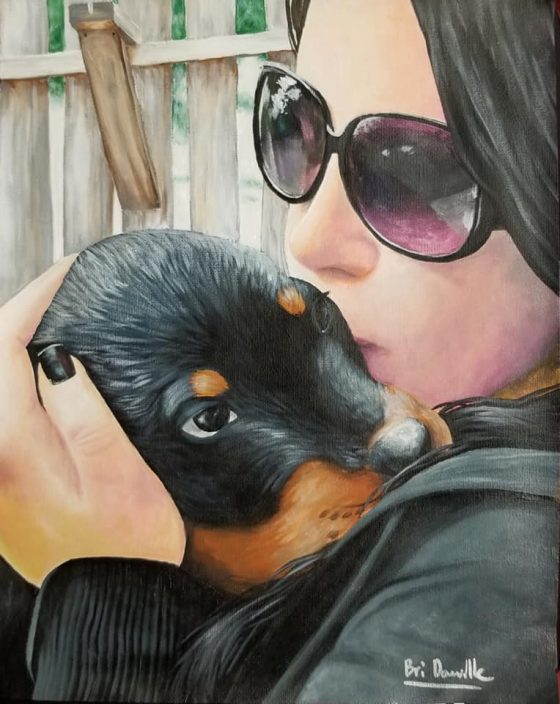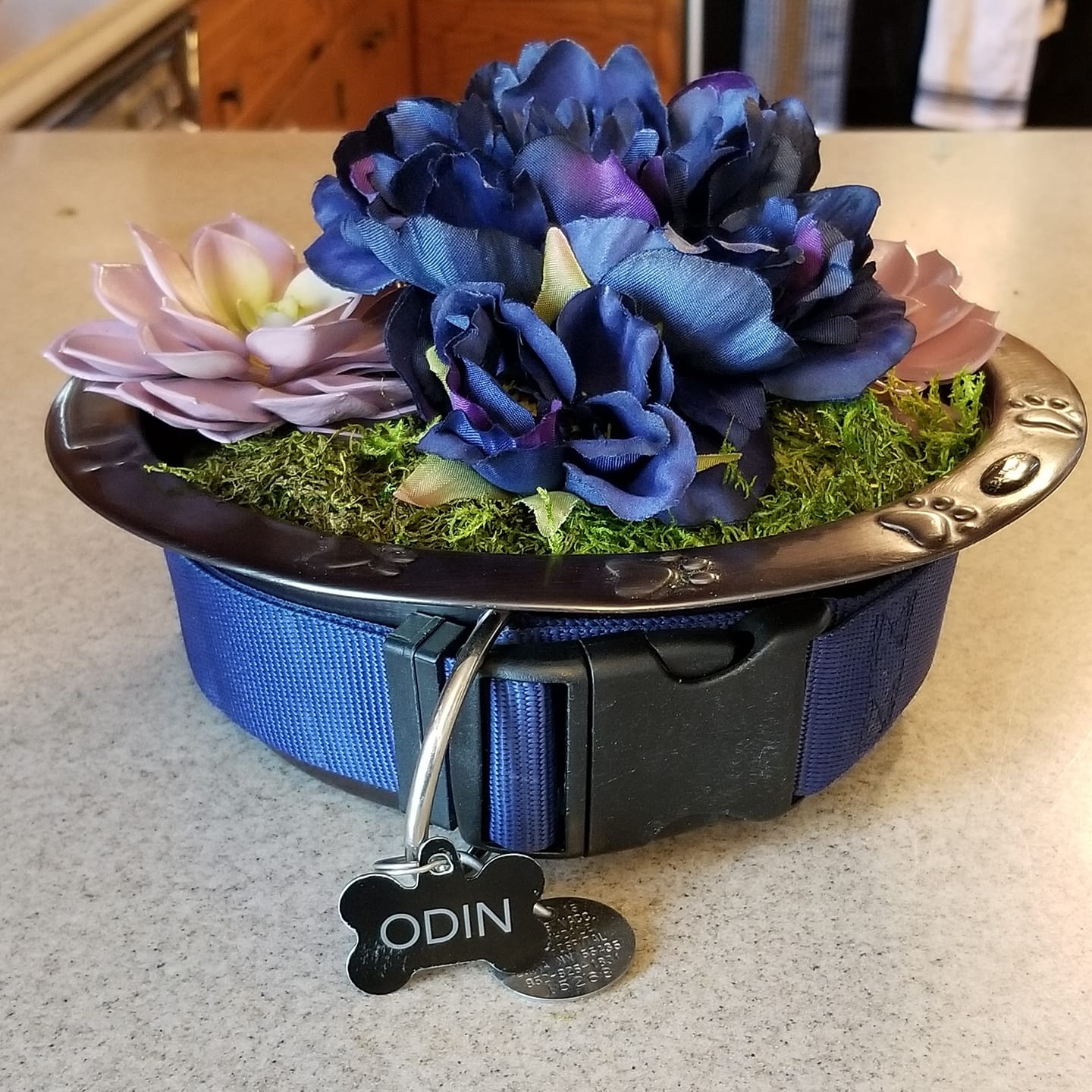 This entry was posted on Sunday, August 25th, 2019 at 2:01 am and is filed under Uncategorized. You can follow any responses to this entry through the RSS 2.0 feed. You can skip to the end and leave a response. Pinging is currently not allowed.