In the silence of night
Tripawds is a user-supported community. Thank you for your support!
I am missing him more than ever today. UPS dropped a box at my door this morning. I was hoping it was the urn but as I approached the door, I suddenly started hoping it wasn't. Maybe it's because I wasn't ready to see those ashes again and the thought of moving them killed me. Thankfully it was a package for Tommy.
I just want to wrap my arms around his neck like I have so many times in the last 6 years. He was always there when I was hurting so badly. I keep telling myself he's still around, but it's not good enough. I want to snuggle with him again. I was hoping I'd have a dream about him by now, but it hasn't happened.
I keep second guessing myself. 3 weeks later and I'm still doing that. I've run through every scenario and every hint I may have missed that maybe would have made me diagnose the cancer sooner and then I could have saved him. Maybe I should have done a blood transfusion that night. Would that have made a difference? I was supposed to have a year and a half post amp. Not 2 months. I hope he knows I didn't mean to miss any signs. I tried the best I could.
I fought as hard as I could for him so that he didn't have to….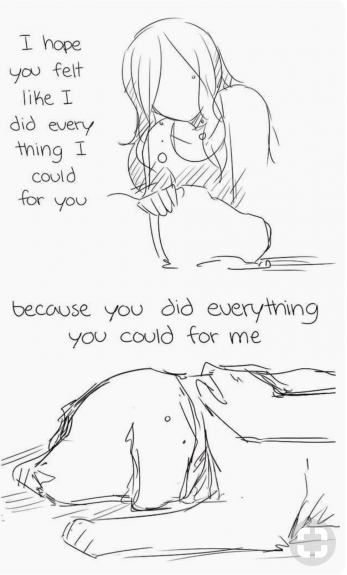 This entry was posted on Wednesday, September 13th, 2017 at 2:48 am and is filed under Uncategorized. You can follow any responses to this entry through the RSS 2.0 feed. You can skip to the end and leave a response. Pinging is currently not allowed.