1 Month Across the Rainbow Bridge
Tripawds is a user-supported community. Thank you for your support!
Today marks 1 month since Odin crossed the Rainbow Bridge. I wish I could say it has gotten easier. I guess it kind of has. I can at least talk about him. Saturday night my husband and I went to a wedding. When we got home we sat up and talked until midnight. I opened up about how badly I was struggling with out Odin. He reminded me that the way Odin passed away is something every owner hopes for. Odin died peacefully in his sleep on his bed. I didn't have to make the decision for him. Tommy mentioned that even though I always said I would do right by him, I would have never been able to make that call. He was right. Odin didn't want me to have to decide, so he made the decision for me. I told him about the loneliness. To feel lonely in a house with 2 dogs, a cat and a baby seems absurd, but it's the truth. Every time I turned around that giant goof ball was right there. We used to joke that we had a Norma and Norman Bates thing going on. Even if I sat in the living room, where he wasn't allowed, he would lay by the gate in a certain position so that he could still see me. He would hang his head over the gate and arch his neck to watch me as I walked up the stairs. His absolute favorite place to be was my office. He had his bed in there by my desk, he would lie next to me as I spent countless hours on my computer. In our old house he got to sleep in our room. Every morning Tommy would get up to shower before work and Odin would immediately jump up onto the bed in his spot. I would wrap my arms and legs around him like a monkey or he would lay his huge head on my chest and snore in my face. So basically, he was obsessed with me and I couldn't help but love every second of it.
His urn came yesterday. I waited to open it until I laid the baby down for a nap. It weighed a crap ton, solid black marble. It's absolutely perfect. I transferred his ashes then sat in silence with the urn in my lap. I rested my palms on the top of it as the sting behind my eyes returned. The knot in my throat followed. I rested my forehead where my hands were and cried….and cried and cried and cried. I hugged that giant marble box as tight as I could. Once the sob fest was over I placed the urn on the table under our projector screen, in the living room I spend most of my time in, where he wasn't allowed when he was here physically. Now he doesn't have to strain his neck to see me. He's right in front of me.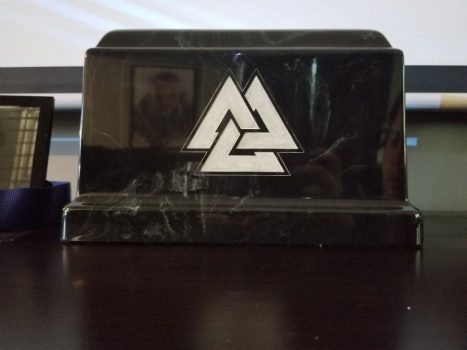 I've decided to share a few of my favorite pictures of him, obviously these aren't all of them I will share more as I keep posting.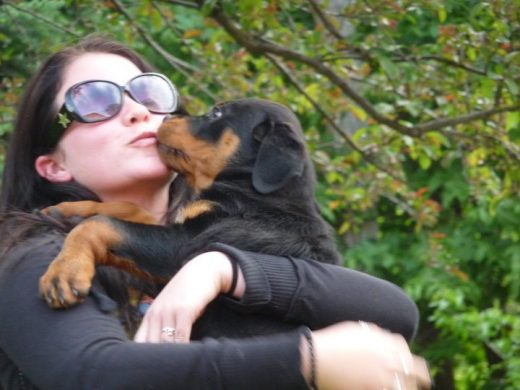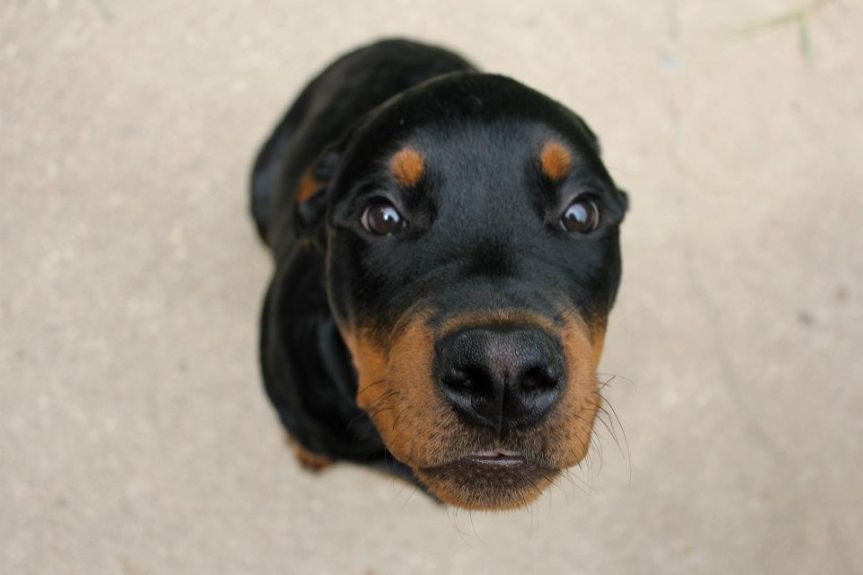 This entry was posted on Wednesday, September 20th, 2017 at 2:45 am and is filed under Uncategorized. You can follow any responses to this entry through the RSS 2.0 feed. You can skip to the end and leave a response. Pinging is currently not allowed.